AFFORDABLE

PRICES

FRIENDLY

& TIDY

WORK

GUARANTEED

LATEST

TECHNOLOGY
QUALITY WOOD FLOOR RESTORATION IN WEST LONDON
Do you have a tired looking wooden floor in your West London Home? Is the best of your hardwood hidden under years of grime, wear and tear? It's time to bring your floor back to life and make the most of your assets by contacting the premium wood floor experts in West London W4.
The name says it all, really. At the Floor Sanding West London we are experts in reviving and restoring wooden floors, providing homes and businesses across West London W3 with a fast, friendly and affordable service. Thanks to nearly 20 years' experience in maintaining and beautifying London's wooden floors, and the latest in dust-free equipment and eco-friendly colour stains, finishes and seals, we can take even the most tired looking wooden floor and make it shine again. And we make sure that we do it quickly and with the minimum of fuss and disruption to you, your family or your business.

BACKING UP OUR PROMISE
We don't just rely on the two decades of experience we have. At The Floor Sanding West London W5, we're constantly striving to improve our service to our customers.
We're members of:
• The National Wood Flooring Association

• The Federation of Small Businesses

• The Guild of Master Craftsmen

• A Junckers Approved Maintenance Contractor
To give you further peace of mind, we also carry insurance of £5 million. Find out what some of our thousands of satisfied customers in West London are saying about us by checking out our testimonials.

No job is too big or small
Whether you've got a staircase or a ballroom, a new wooden floor in your living room or a vintage parquet hallway, we can help. From a simple sand and polish through to intricate restoration projects, our team of floor sanding experts in West London are here to help. From simple advice to complete floor renovations, we make sure that your wooden flooring is the best it can be. It all starts with our free on-site consultation service, and finishes with a gift from us to you – a free cleaning kit to keep your floor looking its best for longer.
To find out more about floor sanding services in West London, simply keep browsing our site or contact us direct.
Before & After
Latest News, Recommended Articles & Tips
Choosing your floor: solid or engineered?

Wood flooring is a stunning and natural addition to any home. It can bring a homely touch to your property, not to mention class and sophistication.
No doubt if you are shopping around for wood flooring in your home, you've already heard the terms 'solid' and 'engineered'. Though they may appear the same, there are some vital differences you need to be aware of before making your selection.
What is solid and engineered flooring?
Solid wood flooring is exactly what it sounds like – it is flooring that is made from solid wood boards. They are simplistic in design and construction, and have a longer shelf life than engineered flooring.
On the flip side, engineered flooring has a more versatile design, with a multilayer plywood core that has a veneer of real wood on top. Don't mistake it for laminate though – that veneer is still real hardwood that needs plenty of attention.
Where can it be installed?
Engineered flooring is more resilient to moisture than solid wood flooring, which means it can be used in your basement, conservatory or other areas where damp may be an issue.
Solid wood, because of its structure, expands and shrinks in rooms with varying temperatures, which can damage the floor. Because of this, it is only appropriate for use in your main property on the ground floor, in bedrooms and certainly not in bathrooms.
What about scratches and dents?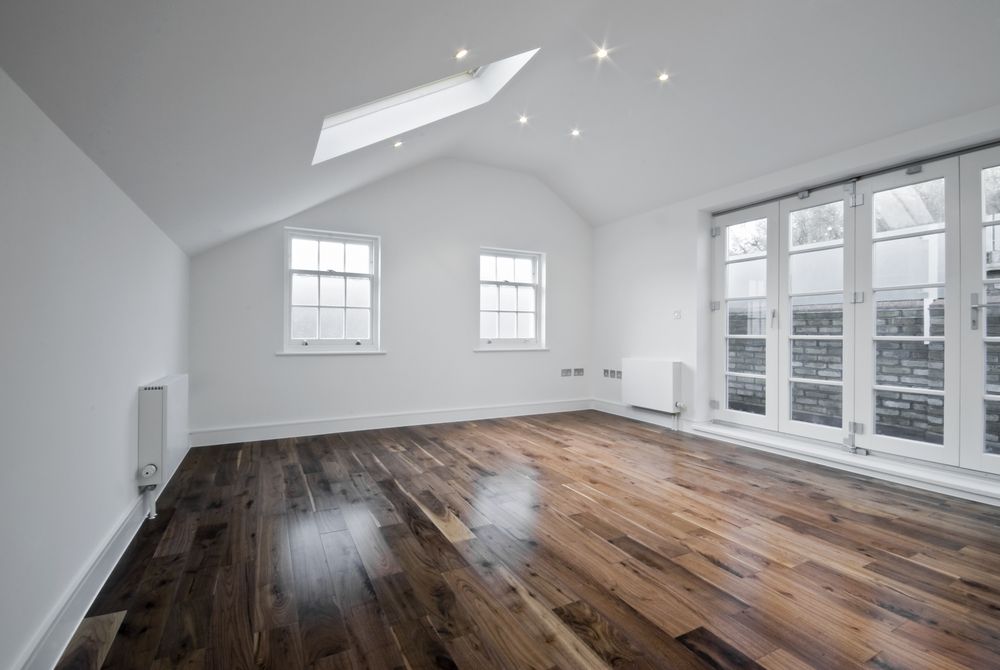 If your solid floor gets scratched, floor sanding is not a problem because of its solid construction. You can sand the floor boards and refinish your flooring many times before you need to replace it. That makes solid wood flooring value for money.
Floor sanding engineered wood is also possible, but because of the wear layer, you have to be cautious how many times you do it. Refinish your floor too many times and you will need to replace it.
Our experts can give you floor sanding advice for both solid and engineered wood flooring. For flooring sanding expert tips, get in touch with our team today. We will be able to answer any questions you may have.
Floor Sanding West London